Gowns of Color & Weddings of Note
I am a lover of touches of color on bridal gowns i.e. Aurora Borealis crystals or even pastel embroidery touches.It just seems to make the gown have more "Wow!"
The recent wedding of Justin Timberlake and Jessica Biel really brought the concept of color to the forefront as Jessica's gown by Giambattista Valli  was created not just in "blush," but a pretty dominant shade of pink.
The concept of overlaying a deeper hued lining silk with an ivory or white sheer was popularized by the legendary Priscilla of Boston. She referenced it as "Color Casting." The effect being that the lace work, (for which she was so famous) showed up even more beautifully in photography.
Below are some other beautiful brides all wearing gowns done is something beyond the typical white or ivory.
MJN
Reese Witherspoon in Monique Lhullier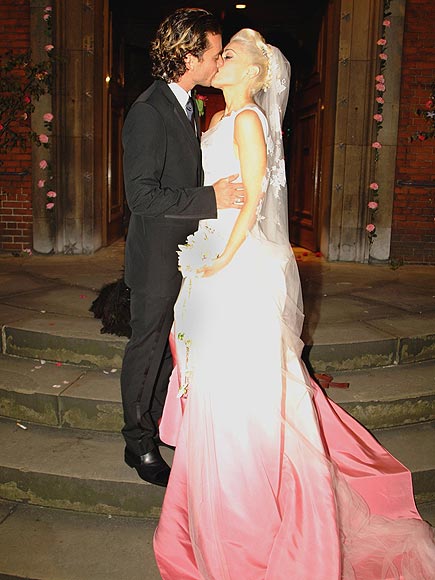 Gwen Stefani in John Galliano
Anne Hathaway in Valentino
(post originally written October 2012)